New Businesses and Expansions
"Tamarac ranked #7 in the nation as best small city to start a small business." 
– Go.Verizon.com.   Published on April 27, 2023       
Tamarac is welcoming new businesses across all industries as they relocate and/or expand in our city. Here are just a few new additions. Please contact Tamarac's Economic Development Office for more information about establishing a new Tamarac location.
New Vision Pharmaceuticals is a registered manufacturer of drugs with the U.S. Food & Drug Administration – Headquartered in Tamarac, new ownership in 2021
---
Amazon is the new tenant in the northernmost 178,240 square foot warehouse building of the new Butters development in our Tamarac Commerce Park, located directly north of City Furniture and along the Sawgrass Expressway.  This facility will be what Amazon calls a Sub-Same Day (SSD) fulfillment center which are facilities located close to customers to facilitate fast delivery of products, typically within 5 hours of ordering. 
---

Many new restaurants have opened in Tamarac in 2020-21 including Midnight Cookies and Cream; Freddie Restaurant featuring Colombian and Peruvian cuisine; Sweet Realities desserts and events; and Kendall Kafe
---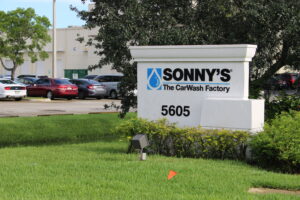 ---
Sonny's The CarWash Factory – Headquartered Tamarac, recently completed a major expansion in Tamarac's Commerce Park in 2020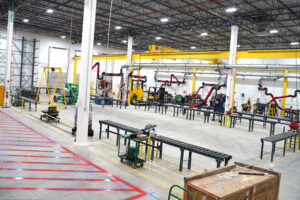 ---
William R. Nash Mechanical Contractors – Consolidated their headquarter operation and relocated into Tamarac's Commerce Park in 2020